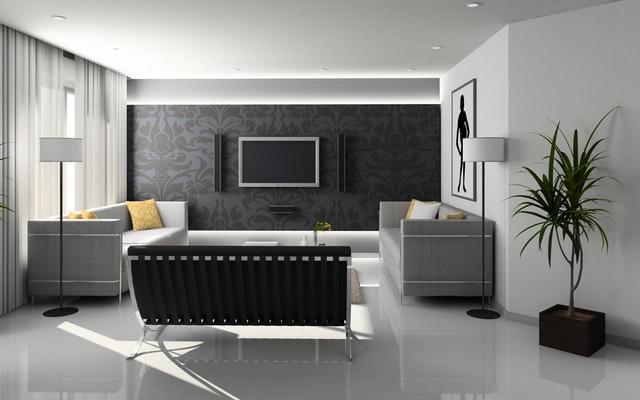 "Staging" a house means to prepare it for sale in ways that make it more attractive to potential buyers. Homeowners can do much of this staging work themselves and should get suggestions from their real estate agent. They can also hire a professional to do the staging work for them.
Value-Added Staging
A study of 4,200 sold homes, conducted by Home Staging Resource (HSR), found that 85% of the staged homes sold for 6% to 25% more than a home that was not staged.
Forbes reports that 95% of staged homes sell in 11 days or less. This is 87% faster when compared to the time it takes, on average, to sell a home that is not staged.
An average home sells for 10% to 20% less than the asking price. It may be even more beneficial to stage a home that would otherwise have to sell as a "fixer-upper." When listing a home, which is in disrepair, the asking price must be at a steep discount from the market value of a similar home that is in a better condition. This steep discount may be reduced by staging the home properly.
The general rule-of-thumb is that every $100 dollar invested in staging may return up to $400 in a higher sales price.
Staging Priorities
The National Association of REALTORS® published the 2017 Profile of Home Staging, which says the staging priorities are:
Declutter: Decluttering a home creates more open space that makes the home look bigger. Remove at least half of the items in the home and two-thirds of the stuff in the closets. De-personalize the home by removing photos, kid toys, items for pets, etc.
Cleaning: The entire house needs to be immaculately clean, inside and out, to the level of a five-star hotel.
Carpet Cleaning/Replacement: Carpet needs to look and smell like new or it should be replaced.
No Pets or Children: Do not have children or pets in the home, when showing it to potential buyers.
Renovations: Repairs, re-painting, and re-decorating should be done tastefully and by using neutral colors that appeal to most people.
Rooms: Priority staging concentrates on these rooms, in this order: 1) Living Room; 2) Kitchen; 3) Master Bedroom and Bath; and 4) Dining Room.
Vacant Home: A vacant home will probably sell much easier when staged using rented furniture.
Conclusion
Staging a home for sale makes perfect sense and is worth the investment of time, energy, and money. The benefits are that the home usually sells for a better price, probably sells more quickly, and the investment in staging usually makes a profit for the home seller. Your real estate professional is available to offer guidance in selling your home quickly for a great price.
If you are in the market for a new home or interested in refinancing your current property, be sure to consult with your trusted home mortgage professional to discuss current financing options.