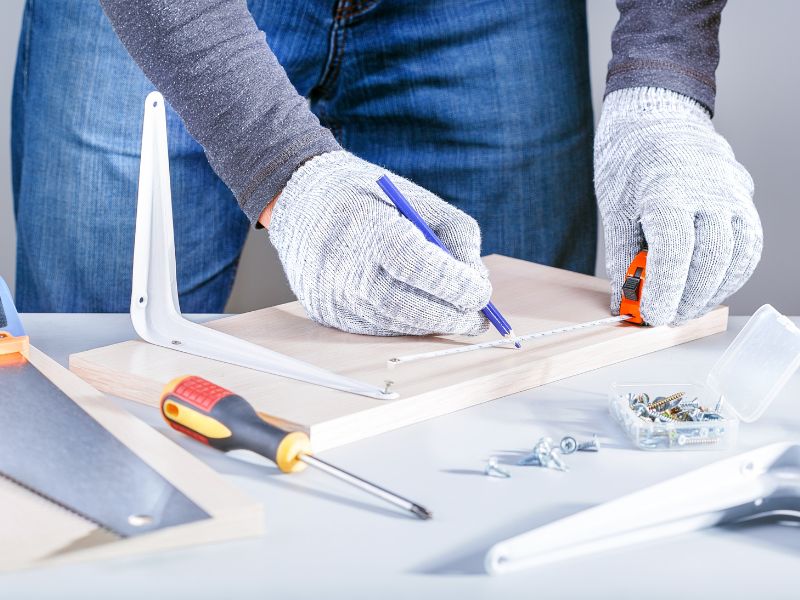 When it comes to home improvements, many homeowners are opting for the do-it-yourself (DIY) approach. DIY home improvements not only allow you to save money but also provide a sense of accomplishment and personalization. Whether you're fixing a leaky faucet or renovating an entire room, taking on home improvement projects can have numerous benefits that extend beyond physical transformation.
Cost Savings:
One of the most compelling reasons to tackle DIY home improvements is the potential for significant cost savings. Hiring professionals can be expensive, especially for minor repairs or aesthetic upgrades. By doing the work yourself, you can avoid labor costs and potentially save hundreds or even thousands of dollars.
Personal Satisfaction and Empowerment:
Undertaking a DIY project can be an incredibly fulfilling experience. From planning and execution to the final reveal, you'll witness the transformation firsthand and take pride in your accomplishments. The sense of empowerment that comes with successfully completing a DIY project can boost your confidence and encourage you to take on even more challenging tasks.
Learning and Skill Development:
Engaging in DIY home improvements provides an opportunity to learn new skills and expand your knowledge base. Each project offers a chance to develop your problem-solving abilities, increase your understanding of various materials and tools, and enhance your craftsmanship. The skills you acquire through DIY projects can be valuable not only for future home improvements but also in other aspects of your life.
Flexibility and Control:
One of the greatest advantages of DIY home improvements is the flexibility and control they afford you. You can work on your own schedule, adjusting as needed. DIY projects also allow you to control the quality of materials used, ensuring that you choose options that align with your budget, preferences, and desired outcome.
Embarking on DIY home improvement projects brings numerous benefits that extend far beyond the physical changes to your living space. From saving money to personal satisfaction, skill development to flexibility, and bonding with loved ones, there are countless advantages to taking a hands-on approach. By investing time, effort, and a little creativity, you can transform your home while simultaneously gaining valuable experience and enjoying the journey along the way. So, grab your toolbox, put on your work gloves, and unleash your inner DIY enthusiast—your dream home awaits!