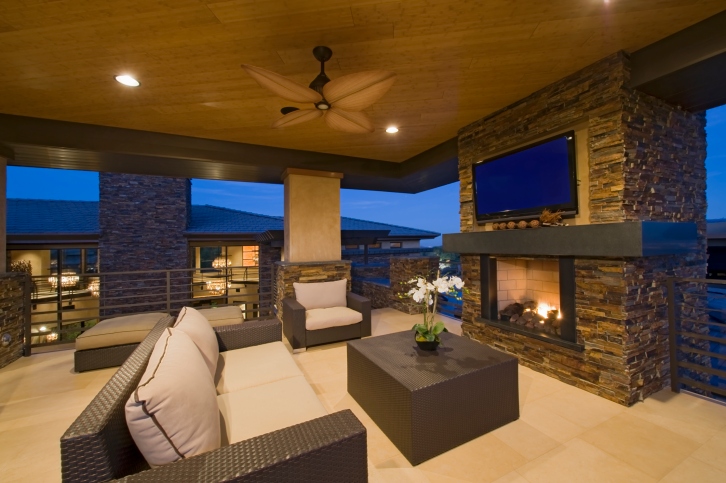 When preparing to list your home for sale, you may be wondering who will buy your home. While this initial thought may be one spurred by curiosity, the fact is that understanding who your target audience is and what they are looking for in a home may help you to position your home to sell more quickly and for a better price.
If you have determined that there are many younger buyers moving into your area, you may want to make a few changes that will add appeal to this target audience. While you could spend tens of thousands of dollars or more completing a home makeover, there are a few budget-minded ideas that you may consider.
Add Color to Molding and Trim
One of the hottest trends in home décor and interior design is to get rid of the standard white trim and molding and to add color to these areas. Neutral hues like grays and browns have universal appeal, or you can give your space a more contemporary look by adding black to these areas.
Generally, you will want a more neutral color like a creamy beige on the walls when executing a look with colored trim.
Update Light Fixtures
If you have a little more money to spend, you may consider updating your light fixtures. There are rather affordable yet stylish fixtures available in a wide range of finishes.
When your rooms are empty or staged to perfection, the light fixtures can easily set the tone of the room and may be focal points. Outdated fixtures may have limited appeal to young buyers who are looking for a home that is modern and current with today's trends.
Redefine Outdated Spaces
In some older homes, some of the rooms may have originally been built with outdated uses in mind.
Today's younger buyers may be looking for a home with an exercise room, a media room or a study rather than a formal living or dining area. With this in mind, you may consider how you can stage your home to show that it can be used for modern purposes.
This may simply mean moving your formal dining room set into storage, adding French doors and investing in an affordable desk and side chairs for staging purposes. This is just one of several options available that may give your home broader appeal to a younger audience shopping for a modern floor plan.
If you are thinking about renovating your home and you believe that you will likely attract younger buyers to your area, you can consider implementing some of these ideas in your space.