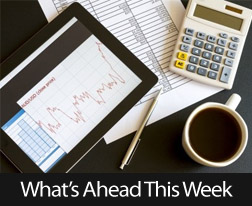 Last week's economic reports included the Federal Open Market Committee Meeting Minutes and Weekly Jobless Claims. Also, the new mortgage TRID rules went into effect. Here are the details:
TRID (TILA-RESPA Integrated Disclosure) Goes Into Effect
TRID, or TILA-RESPA Integrated Disclosure, which is also known as the "Know Before You Owe" rule will change the mortgage process by altering some standard loan forms and practices. Originally slated to go into effect August 1, the Consumer Financial Protection Bureau (CFPB) actually took effect on October 3.
On Wednesday, October 7, 2015, the House of Representatives approved HR 3192, "The Homebuyers Assistance Act", which would provide a safe harbor for lenders who act in good faith to comply with the new TRID mortgage disclosure requirements. The bill will still need to be passed by the US Senate and signed by the President in order to become law.
Home buyers can expect to be using two new forms under TRID — the Loan Estimate and the Closing Disclosure. These two new loan forms are easier to understand and consolidate the earlier standard forms. The forms are also designed to work in combination with each other, which wasn't happening with the previous forms.
The new forms clearly detail the loan amount, its terms, whether the amount can increase after closing for each section, and the feature of the loan, such as whether there is an early payment penalty or not.
The forms are designed to provide the buyer with more time to review the costs associated with the mortgage. The Loan Estimate document is due to the buyer three days after applying for the loan, while the Closing Disclosure must be presented three days before closing.
The CFPB has offered a special guide for real estate professionals.
Real Estate Professionals Guide (http://www.consumerfinance.gov/know-before-you-owe/real-estate-professionals/)
Mortgage Rates Tick Downward
Freddie Mac reported that the average mortgage rate for a 30-year fixed rate mortgage dropped lower to 3.76 percent from 3.85 percent the previous week; the average rate for a 15-year fixed rate mortgage was also lower at 2.99 percent. The average rate for a 5/1 adjustable rate mortgage was unchanged at an average rate of 2.88 percent. Average discount points for both fixed rate products was.6 percent while the discount points for the adjustable product was.2 percent.
Jobless Claims Fall To 42-Year Low
New unemployment claims dropped to 263,000 against expectations of 271,000 new jobless claims and the prior week's reading of 277,000 new jobless claims. Some experts argued that the drop may have had to due with seasonal employment trends. The U.S. labor-force participation rate was reported at a 38-year low at 62.4 percent in September.