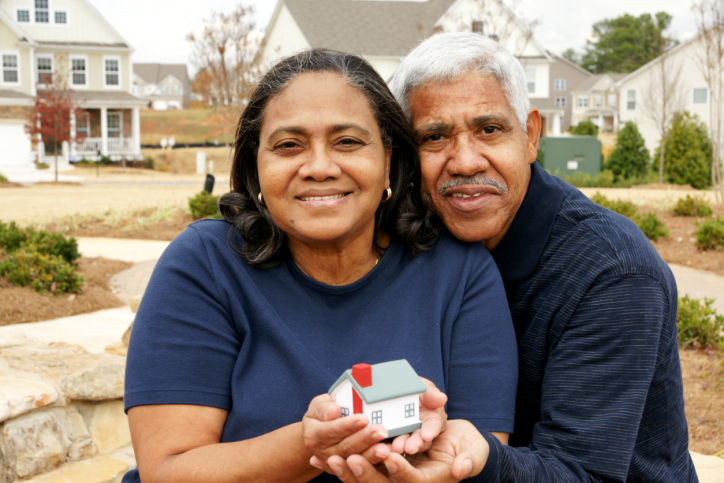 With interest rates remaining near historic lows for the past several years, many of your friends and neighbors may have already told you that they have refinanced their home mortgages once or even a couple of times. A cash-out refinance can provide you with several important benefits, but it is not the best option for all homeowners. By learning more about what a cash-out refinance is and what the pros and cons of this type of refinance loan are, you can make a decision that is best for your current and future plans.
What Is a Cash-Out Refinance?
When you refinance your home mortgage, you can select a rate and term refinance which does not pull equity out of your home, or you can select a cash-out refinance to access some of the equity in your property. You can research your property value and your outstanding principal balance to determine how much equity you have available. Keep in mind that most lenders will not allow you to access all of the equity, and you can obtain more information about the loan amount you may qualify for by speaking with a mortgage professional.
The Benefits of a Cash-Out Refinance
If you decide to apply for a cash-out refinance loan, you may be able to walk away from the closing table with tens of thousands of dollars or more. This is money that you may use for any purpose, including home improvements, paying off high interest rate credit cards, sending the kids to college and more. In addition, you may enjoy other benefits from refinancing, such as lowering your interest rate and mortgage payment and adjusting your loan term to meet long-term goals.
When a Cash-Out Refinance May Not Be Advisable
A cash-out refinance loan can be beneficial, but there are instances when it is not the best solution. The loan will adjust principal reduction, the loan payoff date, the interest charges and other factors. The adjustment of these factors may make your new loan less advantageous for you in some cases, so you should carefully consider the full impact of refinancing before you decide to move forward.
From learning more about the benefits of refinancing to finding a competitive rate for your new mortgage, there are many factors to consider. You can speak with a mortgage professional today to inquire about the cash-out refinance loan terms that you may qualify for and to explore the options in greater detail. If you are thinking about applying for a cash-out home loan, contact a lending representative today.