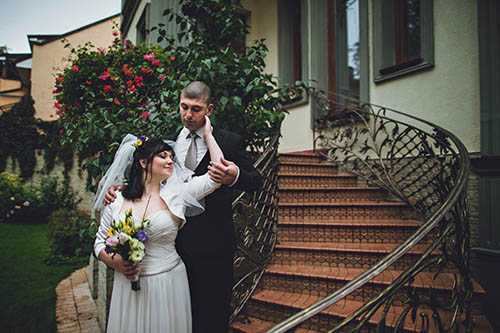 You may not see the connection right away, but buying a home and planning a wedding are two experiences that require certain skills and challenge you in similar ways. Check out the three key similarities below!
1. Budget
Whether you're buying your first home or planning a wedding, you are likely facing one of the biggest financial obligations of your life. That's why, in both cases, it is essential that you pick a realistic budget and stay within it.
Sounds simple, but in either case it can be difficult! Unexpected obstacles may force you to spend more than you planned, or you may find yourself wanting to overspend as you find things that would be "just perfect" additions even though they don't fit your budget. These temptations can be expected, but it's important to remember the big picture. When it comes to your budget, pick it and stick it.
2. Details
When it comes to a home purchase or a wedding, there are countless details to consider. It's not a simple, pre-packaged purchase, there will always be big decisions that you have to make and if you overlook something you may regret it later on.
Some decisions that you face will be similar in both experiences: Does the location work for you? Does it work for your friends and family? What is the parking situation? Is it appropriate for the climate? Will you be satisfied with your decision in the long-term?
Other details will be more unique to the situation: Do you need a cocktail hour? Do you need a walk-in closet? What style of photography would you like? Is there too much traffic noise?
Either way you'll have lots to think about, and you'll become acutely aware of 'the little things.'
3. You've Got Style
Both your wedding and your home say something about you, they're a reflection of your personal style. When being presented with so many choices that are particularly catered towards your personal taste, you'll learn what you like and what you don't. However, you'll also learn what it is that you absolutely need, and what you're willing to budge on.
Whether you're choosing a wedding dress that is both gorgeous and functional for your ceremony or deciding whether or not you need an extra bedroom in your home, you'll learn what it is that you'd want in a perfect world, and what is absolutely necessary for your current situation.