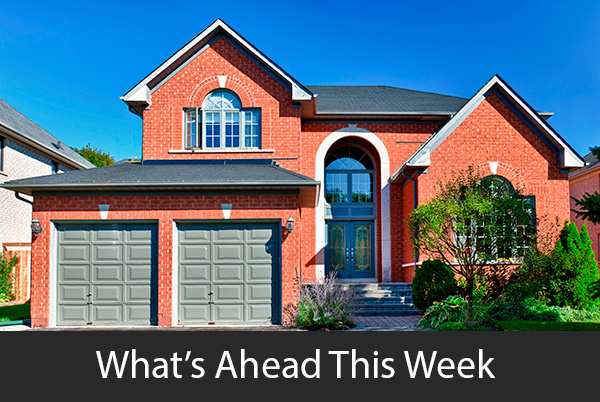 Last week's economic releases included readings from Case-Shiller on home prices, pending home sales and consumer sentiment. Weekly readings on mortgage rates and first-time jobless claims were also released.
Case-Shiller: Home Price Growth, Pending Home Sales Dip
Home price growth slowed in June according to Case-Shiller's national home price index. Home prices rose 0.30 percent from May and were 6.30 percent year-over-year as compared as compared to 6.40 percent. In May. Analysts have predicted stabilizing home prices for months and June's reading indicated that home prices may slow after surpassing inflation and wage growth in recent times.
The 20-City Home Price Index rose 0.10 percent in June and 6.30 percent year-over-year in June; Las Vegas, Nevada home prices toppled Seattle, Washington's hold on highest home price appreciation with a reading of 1.40 percent in June and 13.00 percent year-over-year. Seattle home prices grew by 0.70 percent and 12.80 percent year-over-year. San Francisco, California home prices grew by 0.50 percent in June and 10.78 percent year-over-year.
Pending home sales, which indicate future home sales, were -0.70 percent lower in July; as compared to 1.00 percent growth in June. Lower home sales are typically expected as peak buying season ends, but short supplies of homes and high demand, which has driven home prices beyond affordability for first-time and moderate-income home buyers.
Mortgage Rates, New Jobless Claims Rise
Freddie Mac reported a higher average rate for 30-year fixed rate mortgages, which rose one basis point to 4.52 percent; rates for a 15-year fixed rate mortgage averaged 3.97npercent and were one basis point lower. Rates for a 5/1 adjustable rate mortgage averaged 3.85 percent and were three basis points higher on average.
First-time jobless claims also rose last week with 213,000 new claims filed as compared to expectations of 212,000 new claims and the prior week's reading of 210,000 new claims filed. The University of Michigan reported a lower consumer confidence reading of 96.2 for August as compared to July's reading of 97.9. Analysts expected a reading of 95.4 for August.
What's Ahead
This week's scheduled economic releases include readings on construction spending, labor reports on public and private sector job growth and the national unemployment rate. Weekly readings on mortgage rates and new jobless claims will also be released.