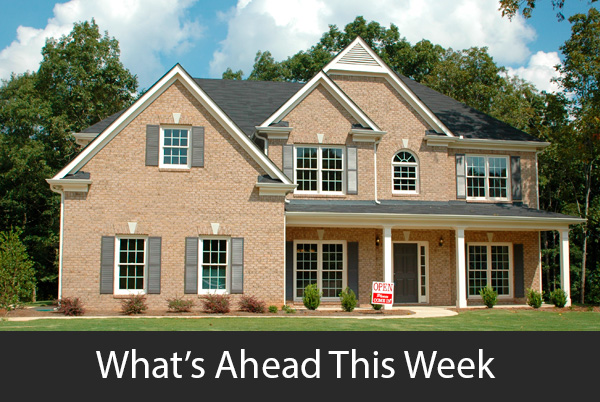 Last week's economic releases included readings on new home sales, pending home sales and Case-Shiller Home Price Indices. Construction spending and consumer sentiment reports were also released, along with weekly readings on average mortgage rates and new jobless claims.
New Home Sales Drop in January
New home sales were reported at a seasonally-adjusted annual rate of 593,000 sales in January according to the Commerce Department. Analysts expected a rate of 693,000 sales based on December's upwardly revised rate of 643,000 sales of new homes. January's reading was 7.80 percent lower than for December; January's reading was one percent lower than for January of 2017.
The average price of a new home was $323,000, which was 2.40 percent higher than for January 2017. The current supply of new homes for sale is 15 percent higher year-over-year, which is expected to ease low inventories of available homes.
Meanwhile, pending home sales were 4.70 percent lower in January than for December, which was unchanged as compared to November. Analysts said that sales activity, which is typically slow in January, was not likely a concern overall.
Case-Shiller Reports Higher Home Prices in December
Home prices were 6.30 percent higher year-over -year in December according to Case-Shiller's 20-city home price index and were 0.60 percent higher month-to-month. The top three cities leading year-over-year home price growth were Seattle, Washington at 12.70 percent, Las Vegas, Nevada with 11.10 percent growth and San Francisco, California with 9.20 percent growth in home prices.
None of the 20 cities in the index saw home prices fall in 2017 even after adjustments for inflation.
Construction spending was unchanged in January as compared to analyst estimates of 0.40 percent growth in spending. Builders cited concerns over higher materials prices and shortages of lots and skilled labor. Winter weather was also a factor in lower construction spending.
Mortgage Rates Rise New Jobless Claims Fall
Freddie Mac reported higher average rates for fixed rate mortgages last week; rates for 5/1 adjustable rate mortgages were lower on average. Mortgage rates for a 30-year fixed rate mortgage averaged three basis points higher at 4.43 percent. Rates for a 15-year fixed rate mortgage averaged 3.90 percent and were five basis points higher.
The average rate for a 5/1 mortgage was three basis points lower at 3.62 percent. Discount points averaged 0.50 percent for fixed rate mortgages and 0.40 percent for 5/1 adjustable rate mortgages. Mortgage rates rose for the eighth consecutive week, which caused concerns about affordability for first time and moderate-income home buyers. Combined effects of rapidly rising home prices and higher mortgage rates may sideline buyers.
New jobless claims fell by 10,000 to 210,000 first-time claims filed last week. Analysts expected 226,000 new claims based on the prior week's reading of 220,000 new claims filed. In other news, the University of Michigan reported a lower reading for consumer sentiment in February with an index reading of 99.7 against an expected reading of 100.0 and January's reading 0f 99.9.
What's Ahead
This week's scheduled economic news includes multiple readings from the labor sector along with weekly reports on mortgage rates and new jobless claims.