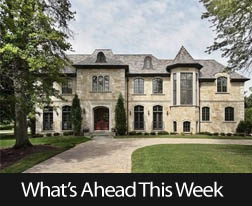 Increasing Home Prices Good For Sellers
The National Association of Realtors (NAR) reported lower sales of pre-owned homes in February. Would-be buyers were discouraged by rapidly rising home prices. Short supplies of available homes sidelined potential buyers as higher home prices and cash buyers squeeze out buyers who need mortgages to buy homes. Multiple offers resulting in bidding wars have also deterred buyers in high demand markets. According to NAR's February report, sales of existing homes fell 7.10 percent to their lowest level since November.
NAR has predicted that rapidly rising home prices would eventually damage housing markets. While analysts weren't certain whether February's report indicated a temporary lull due to weather and anomalies related to new closing regulations and seasonal influences, NAR Chief Economist Lawrence Yun said, "The main issue continues to be a supply and affordability problem. Finding the right property at an affordable price is burdening many potential buyers."
During the housing bubble, buyers jumped into the market as speculators or to buy before home prices increased beyond their reach. NAR surveyed renters last week and found that the percentage of renters who believed that it's currently a good time to buy a home decreased.
Respondents to Fannie Mae's February Home Purchase Sentiment Index forecasted a 1.70 percent increase in home prices year-over-year. One year ago, respondents expected home prices to increase by 2.50 percent year-over-year. This may suggest that home prices are cooling. This can be expected as the number of buyers declines as home prices become increasingly unaffordable.
New Home Sales Up in February
New home rose in February according to the Commerce Department. Based on a revised reading of 502,000 new home sales in January, February's reading was 2.00 percent higher than January's reading, but was 6.10 percent lower than for February 2015.
Builders have held back on increasing construction due to concerns about ups and downs in the economic recovery. Short supplies of labor and available land have also kept home builders from meeting current demand.
Mortgage Rates Trend Lower
According to Freddie Mac, average mortgage rates fell across the board last week. The rate for a 30-year fixed rate mortgage fell by two basis points to 3.71 percent; the rate for a 15-year fixed rate mortgage fell three basis points to 2.96 percent and the rate for a 5/1 adjustable rate mortgage fell four basis points to 2.89 percent.
New jobless claims rose to 265,000 from the prior week's reading of 259,000 new claims. Last week's reading matched analyst expectations.
What's Ahead This Week
This week's scheduled economic news includes reports on inflation, pending home sales, Case-Shiller's Home Price Index reports and government and private sector employment data. Weekly reports on mortgage rates and new jobless claims are also scheduled.