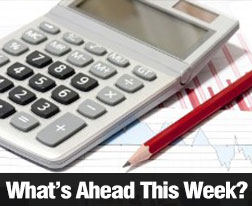 Last week's economic news included Fannie Mae's Home Purchase Sentiment Index along with weekly reports on mortgage rates and new jobless claims. The City of Detroit also announced a program to help would-be buyers purchase homes that do not qualify for mortgage loans due to severe damage.
Fannie Mae: Home Buyer Sentiment Index Rises
Fannie Mae's Home Buyer Sentiment Index (HBSI) gained 1.20 percent for an overall reading of 82.70 percent for February. The index reading is calculated using responses to several questions contained in Fannie Mae's National Housing Survey. HBSI components include consumer responses to questions about whether it's a good or bad time to sell or buy a home, consumer expectations concerning whether home prices and mortgage rates will rise, whether respondents expected to keep or lose their jobs, and consumer outlook for their income to significantly increase year-over-year.
The HBSI is designed to assess consumer attitudes about housing markets and their decisions about buying a home.
Mortgage Rates Rise, Weekly Jobless Claims Fall
Freddie Mac reported that average mortgage rates rose across the board last week. The average rate for a 30-year fixed rate mortgage rose four basis points to 3.68 percent; the average rate for a 15-year mortgage rose two basis points to 2.96 percent and the average rate for a 5/1 adjustable rate mortgage was eight basis points higher at 2.92 percent. Discount points averaged 0.50 percent for fixed rate mortgages and 0.40 percent for 5/1 adjustable rate mortgages.
New jobless claims dropped to a five-month low last week with a reading of 259,000 new claims filed as compared to expectations of 275,000 new claims and the prior week's reading of 277,000 new claims. New claims readings under 300,000 new claims indicate a healthy labor market; new claims readings have held below the 300,000 benchmark for more than a year. The lowest reading of 256,000 new jobless claims occurred in October 2015.
City of Detroit Addresses Problems with Ravaged Homes
The City of Detroit announced a program designed to facilitate the purchase and rehabilitation of vacant and damaged homes that do not meet appraisal requirements for traditional home loans. While many markets have recovered from the Great Recession, housing markets such as Detroit have languished due to the lack of financing options. The program offers mortgages to cover the home purchase and second mortgages up to $75,000 for repairs and renovation. Program administrators say they plan to issue 1000 loans over the next three years. This type of program may help struggling housing markets recover while providing homeownership opportunities to those who could not otherwise afford to buy a home.
What's Ahead This Week
This week's scheduled economic events include the National Association of Home Builders/Wells Fargo Housing Market Index, federal reports on housing starts and building permits issued. The Federal Reserve will release its usual post-meeting statement after its Federal Open Market Committee meeting. Fed Chair Janet Yellen will also hold a press conference.