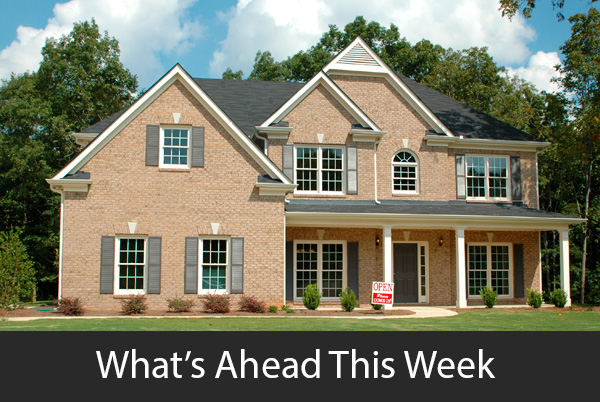 Last week's economic reports included readings from the National Association of Home Builders, Commerce Department reports on housing starts and building permits issued. Sales of pre-owned homes were reported along with weekly readings on mortgage rates and new jobless claims.
Builder Confidence Slips as Trade Wars Boost Lumber Prices
According to the National Association of Home Builders, home builder confidence in current market conditions was down two points to 68 as compared to May's index reading of 70. Analysts said that rising lumber prices impacted builder sentiment and have replaced labor costs as builders' primary expense.
Increased building costs were cited as a concern for builders despite high demand for homes and limited homes for sale. Rising materials costs were attributed to trade wars caused by recent tariffs on lumber.
NAHB said that three components of the Home Builders Housing Market Index were also lower in June. Builder confidence in current market conditions slipped one point to an index reading of 75; builder confidence in market conditions within the next six months also dropped one point to 76.
Builder confidence in buyer traffic in new housing developments dipped one point to 50. Any reading over 50 indicates more builders than fewer were confident about housing market conditions.
Housing Starts Hit 11-Year High in May
May housing starts surpassed April's reading of 1.280 million starts on a seasonally-adjusted annual basis. May's reading of 1.350 million starts also surpassed expectations of 1.300 million starts. Higher volume and faster pace of building homes was good news for real estate and mortgage industry pros, as building more homes is the only way to relieve marked shortages of available homes in many areas.
Rising materials costs could dampen construction pace as tariffs and resulting trade wars increase. May's reading for housing starts was the highest since 2007 and was 20.00 percent higher year-over-year.
Building permits issued in May were 4.60 percent lower than April's reading. Building permits were issued at a pace of 1.301 million permits on a seasonally-adjusted annual basis.
Sales of Pre-Owned Homes Slip as Supply Tightens
Previously owned homes sold at a slower pace in May as short supplies of homes constrained already tight markets. The National Association of Realtors® reported 5.43 million sales on a seasonally-adjusted annual basis. Analysts expected a reading of 5.52 million sales based on April's reading of 5.45 million sales. May sales of previously owned homes were three percent lower year-over-year.
Analysts said that there is little relief in sight and that there is a growing disparity in home sales; sales of homes worth $250,000 or more were up six percent, while sales of homes worth less than $250,000 fell by eight percent. Short supplies of homes for sale encouraged bidding wars and sidelined first-time and moderate-income buyers.
Mortgage Rates, New Jobless Claims Lower
Freddie Mac reported lower average mortgage rates last week; the rate for a 30-year fixed rate mortgage dropped five basis points to 4.57 percent; rates for a 15-year fixed mortgage were eight basis points lower at 4.04 percent and rates for 5/1 adjustable rate mortgages were unchanged at an average of 3.83 percent.
Discount points averaged 0.50 percent for 30-year fixed rate mortgages, 0.40 percent for 15-year fixed rate mortgages and were 0.30 percent for 5/1 adjustable rate mortgages.
First-time jobless claims fell to 218,000 claims filed last week as compared to the prior week's reading of 221,000 new claims filed and expectations of 220,000 new claims.
What's Ahead
This week's scheduled economic releases include Case-Shiller Home Price Indices, new and pending home sales and weekly readings on mortgage rates and new jobless claims.