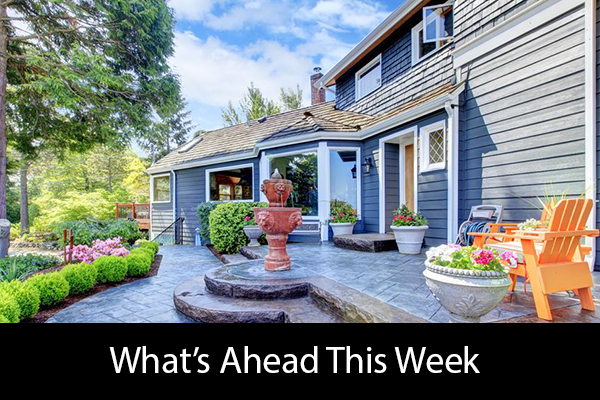 Last week's economic reports included analyst assertions that U.S. housing markets are overvalued in over 50 percent of markets. Weekly reports on mortgage rates and first-time jobless claims were also released.
CoreLogic: Over Half of Top 50 U.S. Housing Markets Overvalued
Rapidly rising home prices are causing some U.S. markets to be overvalued, which means that home prices are higher than a community's ability to sustain. What goes up must come down in such scenarios, but home prices continue to grow in many areas.
While Boston, Massachusetts and San Francisco, California continued to see rapidly rising home prices, analysts said that residents of the two cities had incomes sufficient to meet the cost of homes. Examples of cities where home prices were overvalued in April included os Angeles, California, Denver, Colorado and Washington, D.C. Supplies of available homes have fallen over the last three years. Real estate pros and analysts continue to cite building more homes is the only solution to the shortage.
The National Association of Realtors® said that although supplies of new homes have increased in recent months, most newly built homes are priced for move-up buyers. Moderate-income and first-time buyers haven't seen much improvement in available affordable homes. Rising mortgage rates in recent months also presented an obstacle to finding affordable homes.
Mortgage Rates, New Jobless Claims Fall
Freddie Mac reported lower average mortgage rates last week. Rates for a 30-year fixed rate mortgage fell two basis points to 4.54 percent; rates for a 15-year fixed rate mortgage were five basis points lower at an average rate of 4.01 percent. Rates for a 5/1 adjustable rate mortgage averaged 3.74 percent and were six basis points lower. Discount points for 30-year fixed rate mortgages averaged 0.50 percent; discount points for 15-year fixed rate mortgages and 5/1 adjustable rate mortgages averaged 0.40 percent.
First-time jobless claims fell last week despite predictions that they would rise. 222,000 new claims were filed as compared to expectations of 225,000 new claims and the prior week's reading of 223,000 new claims.
What's Ahead
This week's scheduled economic releases include the post-meeting statement from the Federal Reserve's Federal Open Market Committee, readings on consumer prices and retail sales. Mortgage rates and new jobless claims will also be released.