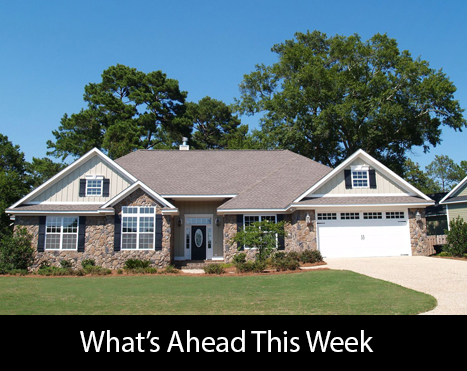 Last week's economic releases included readings from Case-Shiller, pending home sales, and consumer sentiment. Weekly reports on mortgage rates and first-time jobless claims were also released.
Case-Schiller: Home Prices Continue to Rise
According to Case-Shiller Home Price Index reports for January, U.S. home prices continued to rise at a rapid pace with the national home price index rising at a seasonally-adjusted annual rate of 6.20 percent. Case-Shiller's 20-City Home Price Index rose by 6.40 percent year-over-year. Seattle, Washington held the top spot with year-over-year home price growth of 12.90 percent.
Las Vegas, Nevada reported year-over-year home price growth of 11.20 percent. After a lull in home price growth, San Francisco, California home prices grew by 10.20 percent year-over-year. The only city to lose ground in the 20-City Index was Washington, D.C., which posted a drop of 0.40 percent in January, but posted a year-over-year gain of 2.40 percent.
David M. Blitzer, Chairman of the Dow Jones S&P Indices Committee, said that rapidly rising home prices were all about supply and demand. Growing demand and slim supplies of homes for sale were again cited as the primary reason for rapidly rising home prices. Faced with limited choices and rising mortgage rates, more buyers could be sidelined until demand subsides or inventories of available homes increase.
Mortgage Rates, New Jobless Claims Fall
Freddie Mac reported slight drops in average mortgage rates last week. 30-year mortgage rates dropped by one basis point to 4.44 percent; 15-year mortgage rates averaged one basis point lower at 3.90 percent, and rates for 5/1 adjustable rate mortgages also dropped by one basis point to 3.66 percent. Discount points averaged 0.50 percent for fixed rate mortgages and 0.40 percent for 5/1 adjustable rate mortgages.
First-time jobless claims fell last week with 215,000 new claims filed. Analysts expected 230,000 new claims to be filed based on the prior week's reading of 227,000 new claims filed.
Consumer Sentiment dipped lower in March with an index reading of 101.4, which fell below expectations of 102.0 and February's index reading of 102.0.
What's Ahead
This week's scheduled economic reports include readings on construction spending, and labor-related readings on ADP payrolls, Non-Farm payrolls and the national unemployment rate. Weekly readings on mortgage rates and new jobless claims will also be released.