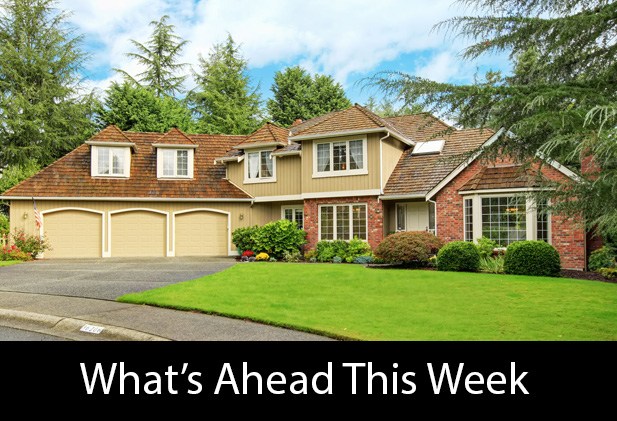 Last week's economic reports included readings on inflation, the minutes of the most recent meeting of the Fed's Federal Open Market Committee and weekly reports on mortgage rates and first-time jobless claims. The University of Michigan released its Consumer Sentiment Index for April.
Inflation Grows, Fed Indicates Future Rate Hikes Likely
The minutes of the Federal Open Market Committee Meeting held March 20 and 21 indicate Fed policymakers are likely to increase the target federal funds rate at their June meeting. Economic indicators including strong labor markets and low unemployment rate were cited as contributing to expectations for federal rate hikes throughout 2018.
How the Fed moves on interest rates affects private sector interest rates as financial institutions typically follow the Fed's lead regarding raising or not raising consumer lending and mortgage rates.
FOMC minutes said that members noted increasing consumer credit card balances, but also said that sub-prime borrowers continued to have trouble in getting adequate credit at favorable interest rates.
Mortgage Rates Hold Steady, New Jobless Claims Dip
Mortgage rates were little changed last week according to Freddie Mac. The average rate for a 30-year fixed rate mortgage rose two basis points to an average of 4.42 percent; the average rate for a 15-year fixed rate mortgage was unchanged at 3.87 percent.
Rates for a 5/1 adjustable rate mortgage averaged one basis point higher at 3.61 percent. Discount points averaged 0.40 percent for fixed rate mortgages and 0.30 percent for 5/1 adjustable rate mortgages.
New jobless claims were lower last week with 223,000 claims filed; analysts expected 230,000 new claims filed based on the prior week's reading of 242,000 new claims filed. In other news, the University of Michigan released its Consumer Sentiment Index with an index reading of 97.8 for April. Analysts expected a reading of 101.8, which was based on the March reading of 101.4
Consumers surveyed were fearful of possible trade wars resulting from recent tariffs on foreign goods; the consumer sentiment index dipped from its March reading of 101.4 to 97.8. Builders have said that tariffs will increase prices on building materials and such increases would drive home prices up.
What's Ahead
This week's scheduled economic releases include readings on builder sentiment from the National Association of Home Builders, Commerce Department reports on housing starts and building permits issued and readings on retail sales. Weekly reports on mortgage rates and new jobless claims will also be released.