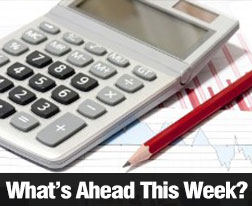 Last week's economic news included minutes of the most recent Federal Open Market Committee (FOMC) meeting. Weekly reports on mortgage rates and new jobless claims were also released.
FOMC Minutes Indicate Fed Not Pressing Rate Increases
Minutes of the FOMC meeting held March 15 and 16 suggest that FOMC members are easing their enthusiasm for raising the target federal funds rate. In recent months, the committee has indicated that it was leaning toward raising rates on a slow but steady pace. Ongoing concerns over changing global economic and financial conditions contributed to FOMC's decision not to raise the key federal funds rate. Low energy prices continue to cause U.S. inflation to stay below the Fed's goal of two percent, which suggests that the economy is not recovering as fast as originally expected.
Labor markets continued to improve as the national unemployment rate held steady at 4.90 percent in February. FOMC noted that the labor force participation rate and employment to population ratio increased. The four-week moving average of new jobless claims fell in March after increasing in February. These readings support continued expansion of labor markets.
Housing markets and household spending improved. Committee members characterized developments in labor and housing markets as "broadly consistent" with earlier expectations. Some housing markets connected with energy production weakened. FOMC members elected to maintain the target federal funds rate at a range of 0.25 to 0.50 percent. Global financial and economic developments were cited as contributing to the Committee's decision not to raise its target rate.
Mortgage Rates, Weekly Jobless Claims Lower
Mortgage rates fell across the board last week. According to Freddie Mac's weekly survey of mortgage rates, the average rate for a 30-year fixed rate mortgage dropped to 3.59 percent from the previous week's reading of 3.71 percent. The average rate for a 15-year fixed rate mortgage dropped 10 basis points to 2.88 percent; the average rate for a 5/1 adjustable rate mortgage dropped to 2.82 percent from 2.90 percent. Average discount points held steady at 0.50, 0.40 and 0.50 percent respectively. Last week's mortgage rates were the lowest in 14 months.
Analysts said this news was positive in the sense that lower rates make mortgages more affordable, but more home buyers entering the market would further increase demand for homes. Low inventories of homes and high demand have fueled higher home prices in many areas.
Weekly jobless claims fell to 267,000 new claims against expectations of 268,000 new claims and the prior week's reading of 276,000 new jobless claims. New jobless claims remained below the benchmark of 300,000 new claims for the 57th consecutive week.
What's Ahead This Week

This week's scheduled economic news releases include retail sales, the Fed's Beige Book report, the consumer price index and core consumer price index. Weekly jobless claims and Freddie Mac's mortgage rates report will be released as usual on Thursday.